Nationwide
8 Nationwide Events
Format
5 Workshops & 6 Stands Per Location
In Person
In Person Events
Register your interest in CPD Revolution
Why should you join the CPD Revolution?
Join us for the CPD Revolution 2021, offering unique and interactive events designed especially for disability professionals to Learn, Connect and Grow.
In 2021, we're bring back face-to-face events, kicking off in November and we can't wait to see you. Our events will be Covid-19 Secure, ensuring you feel comfortable and remain safe attending our events across the country.
We hope you can join us for, what we're sure is going to be an unmissable event!
Register your interest and we will let you know as soon as the venue for your preferred location has been announced.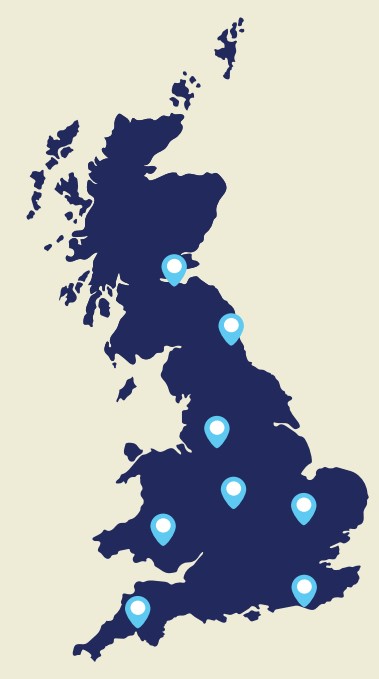 Three new locations added for 2021
Please note that dates and venues are subject to change:
Brighton - 16th November (New)
Cambridge - 18th November (New)
Manchester - 24th November
Cardiff - 30th November
Birmingham - 2nd December
Plymouth - 8th December
Edinburgh - 14th December (New)
Newcastle Upon Tyne - 16th December
Register your interest for CPD Revolution